Just Added
Ending soon
Customer Service Advisor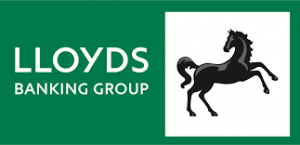 Job Reference: GOSHEFFFFF
Location: Sheffield

Salary:
£10.60 per hour
Contract Type:
Temporary, Full time
Bailey Employment Services are recruiting on behalf of Lloyds Banking Group Sheffield.
Could you help Lloyds Banking Group become the best bank for customers? As one of the UK's leading financial services Groups, Lloyds Banking Group are currently seeking motivated and enthusiastic individuals to become a part of their mortgage servicing team. 
As a Mortgage Servicing Advisor you will: 
Manage inbound customer queries relating to their accounts and products, keeping it simple and making it easier to do business with Lloyds Banking Group
Complete telephony, digital and admin-based tasks to service customer queries
Take ownership of customer problems, solving them at first point of contact and escalate when required
Build long lasting professional relationships with Lloyds Banking Group customers that will exceed their expectations
Deal with customer data ethically and in accordance with the FSA requirements
Collaborate within the team to clarify facts, exchange information or resolve enquiries and issues
Contribute to the continuous improvement of Lloyds Banking Group by identifying and taking ownership of opportunities for improvement to the processes you use, the services you will provide and the values you can add to Lloyds Banking Group
Demonstrate consistently Lloyds Banking Group values and behaviours
Take ownership of personal development and training, through regular review of performance against business objectives, and take responsibility for self-development
Support Lloyds Banking Group's wider team to ensure that performance standards and business objectives are met
Personally, contribute to an environment where colleagues want to work and customers feel valued
Carry out a range of processing tasks and handling of customer calls ensuring relevant productivity and quality measures are achieved for Lloyds Banking Group customers in line with specified process and procedures
Provide a high-quality service to Lloyds Banking Group customers comprising of handling inbound calls and undertaking a range of processing tasks. This will be achieved as part of a flexible model to support the business in meeting customer demands within agreed service levels
The Benefits: 
Mortgage Servicing Advisors that join the company will be rewarded with a basic pay rate of £10.60 per hour
Potential to increase earnings by working overtime as well as an uplift in pay for unsociable hours. 
Subject to qualifying criteria, advisors will be entitled to an annual bonus as well as monthly Cash payments 
While the role is initially temporary there are genuine opportunities for career progression 
Initially you will be entitled to 28 days holiday per year pro rata, rising to 30 days holiday after you've been in the role for 12 weeks. 
Full training is provided
Hours of work: 
'Flexible Mixed' Shift Pattern
35 hours per week 
Operating hours between 0800- 2000 
Maximum of 5 out of 6 days (over a Mon-Sat weekly period) 
Shifts 8 hours in length  
Maximum of 2 weekend days over a 4 week period
8 weeks' notice of confirmed shift pattern 
Customers are at the heart of everything that Lloyds Banking Group do. You could have a role to play in supporting their customers.
Lloyds Banking Group strives daily towards their vision of becoming the best bank for customers. They're well on their way thanks to the effort of their colleagues – join them today and support them in achieving their vision.
This job was listed by the Goole branch, contact them
All vacancies are available and correct at the time of posting. Some details may be subject to change