Just Added
Ending soon
Customer Service Advisor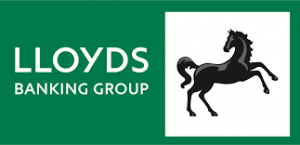 Job Reference: GOPENDFLXD
Location: Wolverhampton

Salary:
£10.60-11.10 per hour
Higher pay rate is achieved by:
See below for details
Contract Type:
Temporary, Full time
Bailey Employment Services are currently recruiting for Lloyds Banking Group in Pendeford.
Could you help Lloyds Banking Group become the best bank for customers? As one of the UK's leading financial services Groups, Lloyds Banking Group are currently seeking motivated and enthusiastic individuals to become a part of their team.
As a Customer Service Advisor you will:
Manage inbound customer queries relating to their bank accounts and savings, keeping it simple and making it easier to do business with Lloyds Banking Group
Complete telephony, digital and admin based tasks to service customer queries
Take ownership of customer problems, solving them at first point of contact and escalate when required
Build long lasting professional relationships with Lloyds Banking Group customers that will exceed their expectations
Deal with customer data ethically and in accordance with the FSA requirements
Demonstrate consistently Lloyds Banking Group values and behaviours
Take ownership of personal development and training, through regular review of performance against business objectives, and take responsibility for self-development
Support Lloyds Banking Group's wider team to ensure that performance standards and business objectives are met
Personally contribute to an environment where colleagues want to work and customers feel valued
Provide a high quality service to Lloyds Banking Group customers comprising of handling inbound calls and undertaking a range of processing tasks. This will be achieved as part of a flexible model to support the business in meeting customer demands within agreed service levels.
The Benefits:
Customer Service Advisors that join the company will be rewarded with a basic pay rate of £10.60 per hour rising to £11.10 after 6 months.
Potential to increase earnings by working overtime as well as an uplift in pay for unsociable hours
Subject to qualifying criteria, Customer service advisors will be entitled to an Annual bonus as well as monthly Cash payments
While the role is initially temporary there are genuine opportunities for career progression
Initially you will be entitled to 28 days holiday per year pro rata, rising to 30 days holiday after you've been in the role for 12 weeks.
Full training is provided
Onsite parking available and good public transport links nearby
Hours of work:
'Flexible Days' Shift Pattern
30 – 40 hours per week
Shifts start between 0700- 1100
Shifts 4 – 10 hours in length
Maximum of 5 out of 7 days (over a Mon- Sun weekly period)
Maximum of 8 weekend days over a 8 week period
No post 8pm working
8 weeks' notice of confirmed shift pattern
If you're interested in joining an organisation that is shaping the future of the banking industry, Lloyds Banking Group could be for you.
Additional Benefits & Requirements
Canteen
Hourly rate as above (not age dependent)
Overtime Available
Training Provided
This job was listed by the Goole branch, contact them
All vacancies are available and correct at the time of posting. Some details may be subject to change